CraneKits offer crane builders worldwide the possibility of executing orders economically with a manageable planning effort. Customer advice, planning, construction of the system as well as service and spare parts business are carried out by competent crane builders on site. The intuitive, structured planning software with a constantly updated database enables simple configuration of the crane system. STAHL CraneSystems produces the hoist, components and equipment to a high quality standard, tests the modules for hoist, travel and control technology in detail. The CraneKit is supplied pre-assembled and with all necessary documentation and assembly instructions. On request, the components of the CraneKit are available in explosion-protected design for Zone 1, Zone 2, Zone 21 or Zone 22.
Components for overhead cranes
Learn more about all the options available for our versatile and customisable CraneKits. The CraneKit is made up of lifting, travel and control technology modules.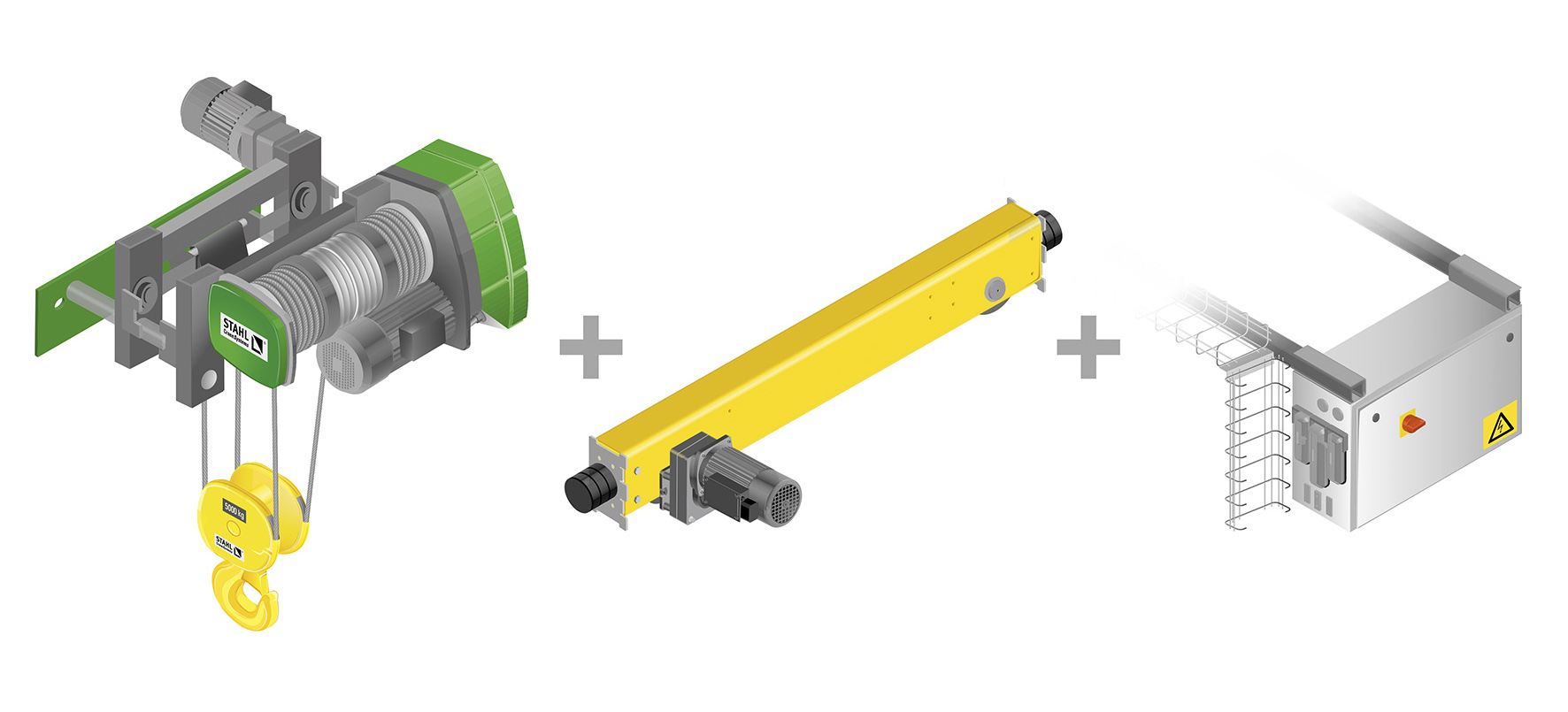 Our Brands
With a family of trusted global brands, Columbus McKinnon products leverage our company's rich history of industrial manufacturing to revolutionise the future of lifting and motion control.