How to Clean, Lubricate and Inspect Your Wire Grips
A Guide to Maintaining Wire Grips & Ensuring Safety in Utility Applications
Power and Utilities | Rigging | By Christie Lagowski | Jun 30, 2020
---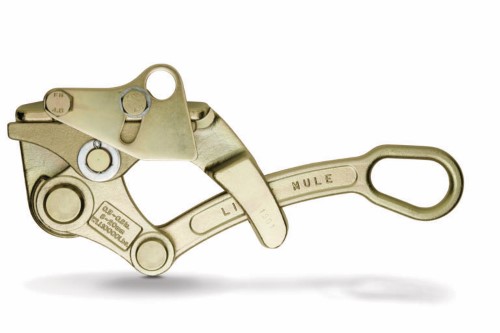 To keep your wire grips in good working condition, it's important that you properly clean, lubricate and inspect your wire grips on a regular basis. This will help prevent issues and potential accidents out in the field.
Follow the procedures below to ensure your grips are properly cared for.
Cleaning and Lubrication

Step 1: Clean the surfaces of the grip jaws using a cloth or round wire brush.
Step 2: Spray all joints and moving parts, including the jaws, with degreaser. Then, use a round wire brush to remove any dirt from the jaws.
Step 3: Once clean, wipe the wire grips until they are dry. If grips are still dirty, repeat steps as needed.
Step 4: Lubricate all joints and any moving parts. The surfaces of the grip jaws should not be lubricated.
Wire Grip Inspection

To inspect the wire grip:
Step 1: Carefully examine the jaws for clogged, damaged, or missing teeth.
Step 2: Check that the jaws and other parts of the grip are aligned to ensure that there is no distortion.
Step 3: Open and close the grip to ensure it completely and smoothly opens and closes.
Step 4: Finally, check all other parts and joints for any distortion and/or wear.
During the inspection, if you find that the grip is bent or distorted, it should be thrown away and replaced. It should NOT be repaired.
Columbus McKinnon offers a large selection of hoist and rigging products designed for utility transportation and distribution applications. Learn more.
Related Articles
Whether dead-ending or splicing lines, safety is of utmost importance.
When working with wire in utility applications, safety is of utmost importance. Here are 4 steps to help you choose the best wire grip for your application.