4 Steps to Select the Right Wire Grip for Your Application
Power and Utilities | Rigging | By Christie Lagowski | Sep 18, 2019
---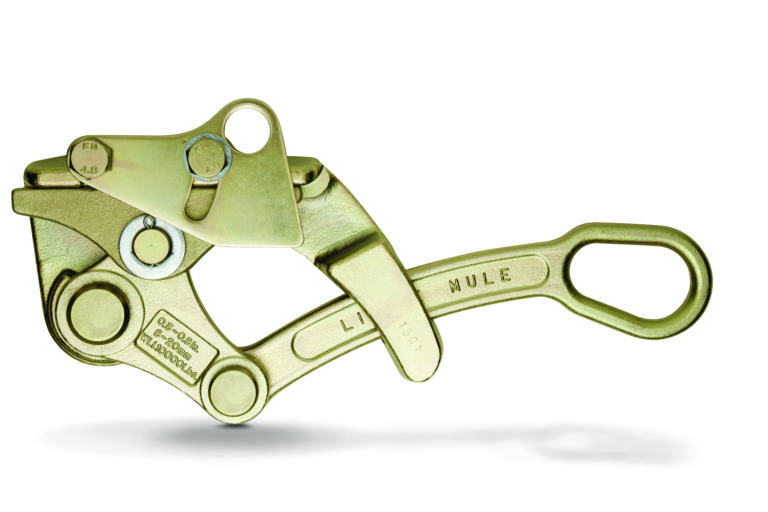 When working with wire in utility applications, safety is of utmost importance. That's why it's critical to choose the correct wire grip for the task at hand. Here are four steps to help you choose the best grip for your application.
Step 1: Determine what type of wire is being used.

What wire size are you pulling? If you're pulling aluminum conductor steel reinforced (ACSR) cable you may want to use a different wire grip than if you're pulling extra-high-strength cable (EHSC).
Step 2: What size wire (AWG, MCM or diameter) are you using?

When pulling wire, it is critical that the wire grips are properly sized to avoid slippage and safely maintain temporary tension until the wire or cable can be permanently terminated.
Step 3: What is the maximum required working load limit (WLL)?

It is important that you choose the right wire grip for your rated working load capacity. You will not need a wire grip rated for 20,000 lbs. if the maximum working load is 4,500 lbs. However, you must ensure the grip can handle the maximum load you'll be pulling.
Step 4: Pick your wire grip.

Use the specifications you selected in steps one through three to select the grip you need. When choosing your grip, you may want to consider these factors as well:
Will this grip be used on hotlines?
Do you need a grip with spring-loaded or non-spring-loaded gates?
Is a notched handle preferred? A notched handle on spring-loaded models locks the grip in the open position for placement on or removal from wire, then releases instantly.
To see the full line of Little Mule Wire Grips, click here.