Unified® UT2 Torque Tubes Provide Safe and Ergonomic Tool Positioning and Control During Assembly Applications
Manufacturing | Crane Systems | By | Feb 22, 2023
---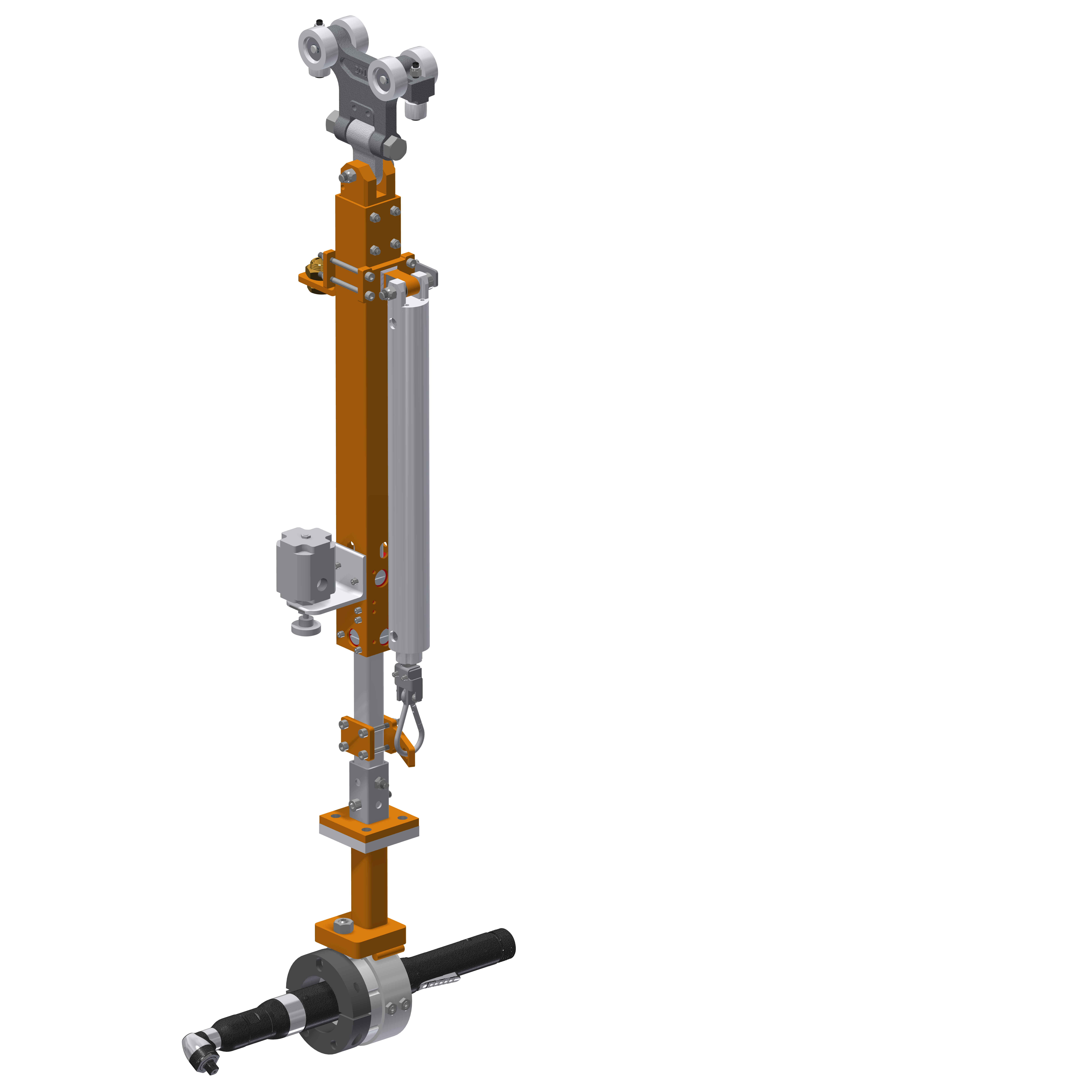 Unified ® UT2 Torque Tubes are a lifting device used in assembly applications to reduce operator fatigue and increase safety when assembling fasteners or other items that are required to be torqued. Available in pneumatic and spring balancer styles, Unified Torque Tubes are ideal for heavy industrial, automotive, or general assembly applications that require an assembler to position and operator powered torquing tools during the assembly process.
UT2 Torque Tubes are available as an add-on accessory that can be easily integrated into Unified Industries branded rail systems or any overhead rail system and feature standardized smart part numbers for ease of ordering. They are available in capacities up to 50 lbs. while supporting a max torque of 150 lb-ft.
Why Choose Unified UT2 Torque Tubes?
Ergonomic Design
Torque tube design reduces fatigue and impact on the operator by absorbing energy from torquing tool while supporting the weight and unbalanced load of the torque tool itself.
Zero-Gravity Operation
As products move down the assembly line, operators do not need to lift, hold, position, or feel the weight of the tool or the impact of the torquing application, resulting in reduced operator fatigue and increased safety.
Robust and Durable
Built with high-quality bearings for smooth, reliable operation and long product life.
Simplified Maintenance
Easy to change out wear parts for reduced downtime and ease of maintenance.
Easy Integration
Can be seamlessly integrated with existing Unified rail systems, or other overhead rail systems, for a complete load positioning and torquing system. Tool holders and other fixtures can be adapted to the UT2 Torque Tube for flexibility as required by the application.