Say Hello to the New CMCO.com
By Columbus McKinnon | Jun 19, 2023
---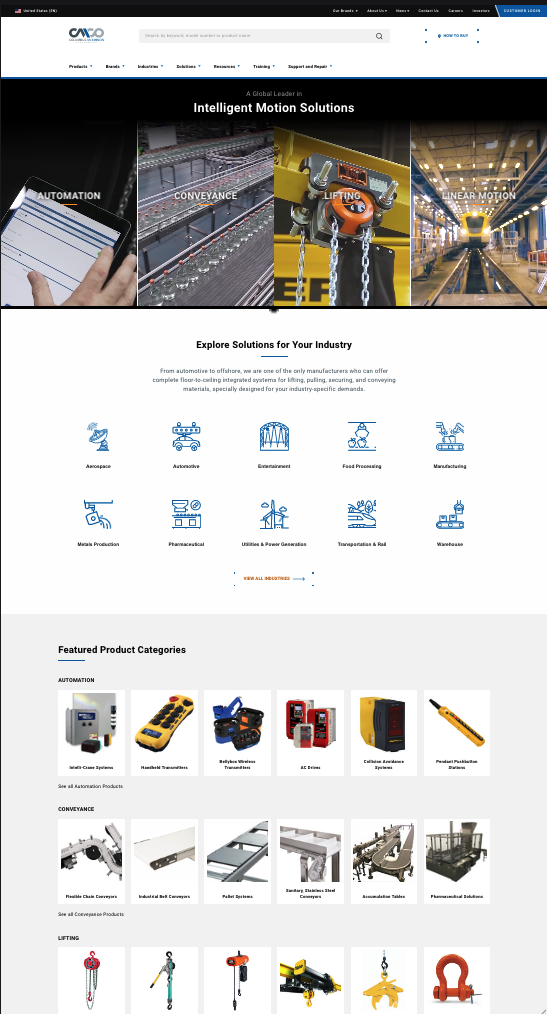 Finding the information you need when you need it is critical to providing your customers with best-in-class service when selling and promoting Columbus McKinnon products. We've made some exciting changes to our website to make it easier to find the information you need – whether it's by product group, industry, brand, or region.
First, effective today, www.columbusmckinnon.com will be migrating to www.cmco.com. We feel this web address is easier to search, especially for our non-English-speaking customers, and aligns with our corporate Nasdaq ticker symbol as well. Be sure to bookmark this new web address for easier access.
We've also redesigned our homepage to make it easier to find product information. Find the product you need right on the homepage in four new ways:
Solutions platform, including Automation, Lifting, Conveyance, and Linear Motion
Industry
Brand
Featured Products
We also have a new region selector that will automatically select your region after your first visit to the website to ensure you are seeing content and products relevant to your location.
Visit the redesigned CMCO.com today!