Top 4 Benefits of Rigging with CM Super Strong Shackles
Rigging | Safety and Training | By Tim Lewis | Apr 18, 2019
---
History has proven the American-Made CM Super Strong Shackle is one of the most popular shackles on the market. Here are the top 4 benefits to working with the CM Super Strong Shackle:
1. It's Super Strong
That's an obvious one, right? But in many cases, by using the Super Strong Shackle, you can use a smaller size shackle while maintaining the required strength and ductility. Our Super Strong Shackles are carbon type shackles which average 17%-50% greater strength than a comparable shackle. As a result of this strength, these shackles have a 6:1 design factor.
2. A Wide Product Offering
We have a full range of sizes and finishes in our Super Strong Shackle product offering.
You can download the CM Shackle Brochure here.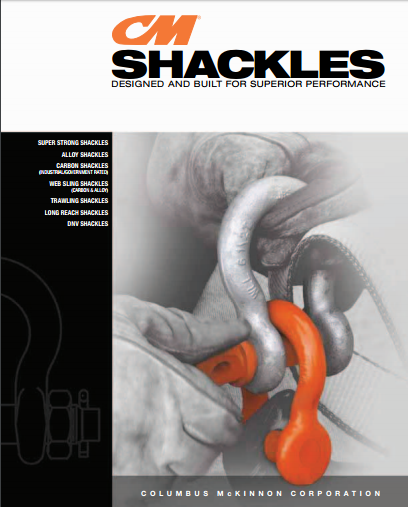 3. Proud to be Compliant with the "Buy American Act"
Our chain and rigging attachments are made in the great state of Tennessee, USA. In accordance with the Buy American Act, we can provide you a Certificate of Compliance at your request.
4. Meets RRC-271 Specifications
The Super Strong Shackle has to be de-rated to meet the specification of RRC- 271. What does this mean? The Super Strong Shackle has the same dimension of the standard carbon shackle that meets RRC 271, however, it's much stronger. For example, a 1" CM Super Strong Shackle has a WLL of 10 ton, but RRC 271 requirements are 8-1/2. Because they exceed the requirements and are marked with higher strengths, the Super Strong Shackles cannot be represented as meeting RRC 271.
Related Products
WLL: 2 to 120 Tons
Sizes: 3/8 to 3-1/2 in.