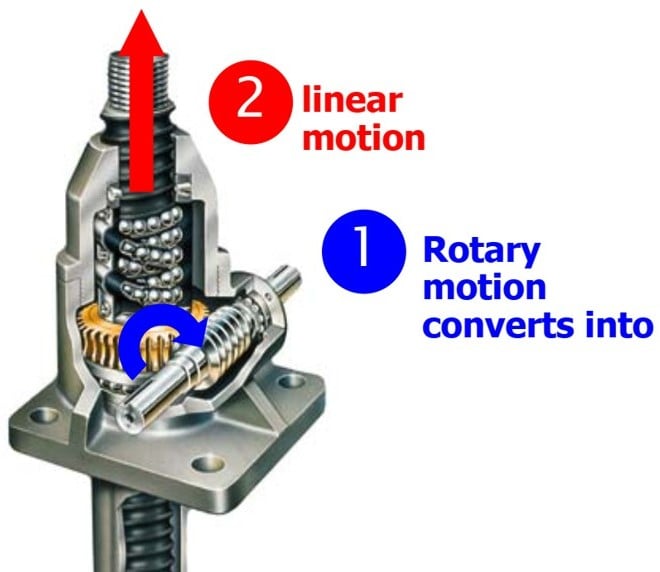 Screw Jacks, also known as mechanical actuators, are used to lift, position — such as push, pull, tilt, or roll — and support all types of loads. Mechanical screw jacks are used in machines and equipment to convert rotary motion into linear motion or force. Within a screw jack, translating screws are used to extend and retract a load, while rotating screws are fixed and the load travels along the screw for more positioning options. Screw jacks can range in capacity from 250 lbs. to 300 tons and are used in virtually every industry – from building construction to satellite positioning.
There are two types of screw jack systems:
Screw Jack Lifting Systems
Screw Jack Lifting Systems are best in applications where you're lifting a load, but accuracy is not as critical as during the positioning, such as moving boxes from a floor to a mezzanine.
Other applications for Screw Jack Lifting Systems include machine adjustment, conveyors, and ergonomic platforms.


Screw Jack Positioning System
Screw Jack Positioning Systems are best in applications that require accuracy and precision. These systems are capable of push, pull, tilt, or rolling movements. Screw Jack Positioning Systems are used for positioning satellite dishes that require exact positioning on a target to pick up a signal and other applications that require a high level of precision movement.
Screw Jack Positioning Systems are also used in applications such as metals manufacturing to keep a steel roll straight and balanced during the production process.


Duff-Norton, a brand of Columbus McKinnon, has been manufacturing reliable, high-quality industrial screw jacks ranging from mini screw jacks to ACME screw jacks, and everything in between, since 1883. Our screw jacks are subjected to rigorous testing to assure maximum performance and quality for use in agriculture, aerospace, construction, and many other industries. In fact, our screw jacks are in use around the world in industries such as plastics, metals production, beverage bottling systems, aircraft assembly, paper production, e-commerce, and many other applications that move the world forward and improve lives.
What are screw jacks used for?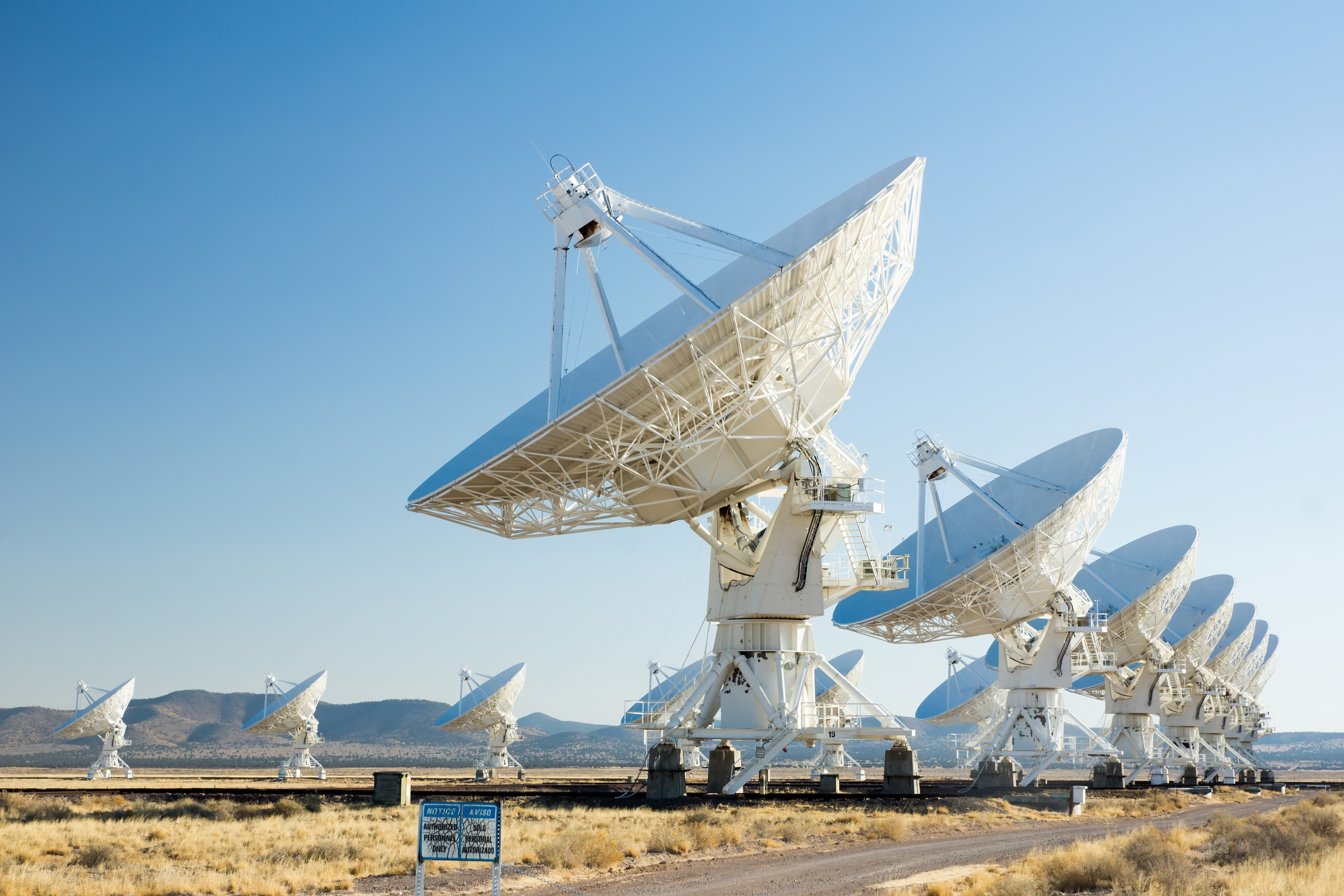 Screw Jacks are versatile and commonly found in industrial applications, manufacturing, and machining. They have a high loadbearing-to-effort ratio and the ability to easily adjust heights by turning a screw, either automatically or manually, providing high reliability and synchronization capabilities to the operator. An advantage of our industrial screw jacks is that they can be used in tandem to mechanically lift and lower at the same speed. Some examples of applications where screw jacks are used include:
Satellite dish antenna movement
Roll lifts
Conveyor lifts and diverters
Saw blade tension
Robotics manipulators
Workplace table adjustments and platforms
Welding positioners
Door openers
Air dampeners


What are the different types of screw jacks?
There are two main types of screw jacks: machine screw jacks and ball screw jacks. Selecting the right screw jack is critical to the performance of your application. When done correctly, your screw jack will have a durable, long lifespan with reduced application failure or damage, and be a cost-efficient solution in the long term. To choose the right screw jack for your unique needs, you must consider the product specifications, which we will cover next. You can also download our helpful screw jack selection white paper.


Selecting the right screw jack for your load is made easy using our
Guide to Choosing the Right Screw Jack


Machine Screw Jacks
Machine screw jacks, also known as ACME screw jacks, worm gear actuators, or bevel gear jacks, can be used to push,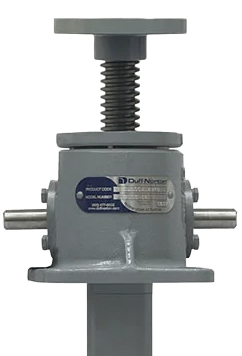 pull, and apply pressure as linear actuators manually or by means of gears or motors. Machine screw jack models can be used in single, tandem, or multiple arrangements because many feature the same gear ratio, allowing for unevenly distributed loads to be raised at the same speed. In fact, most of our machine screw actuator models with higher ratios are self-locking and will hold heavy loads in position indefinitely without creep for more stability and increased safety for the load.
Our machine screw jacks feature:
Favorable in applications subject to constant vibration
Can be used to push, pull, and apply pressure as linear actuators
Inherently load holding
Offer a broader capacity range
Offer a greater selection of special features or materials and are available in multiple arrangements
Feature positive, mechanical positioning
Uniform lifting speed
Enable precise positioning within thousandths of one inch
Available in self-locking configurations that feature higher gear ratios that are inherently load holding if the screw jack is not subject to vibration
Available in sizes up to 20 feet and up to 300 tons capacity
Anti-backlash models are available as options for ¼- to 150-ton capacities
Available with standard lifts in increments of one inch
Feature wear-resistant bronze Worm Gear. This allows for greater gear contact through accurate hobbing
Worm available with double or single shaft extension based on your application need
Housing options include:
Aluminum on ¼ to 1-ton models
Ductile iron on 2 to 50-ton models
Cast steel on 75 to 300-ton models

Ball Screw Jacks
Ball screw jacks, also called ball screw actuators, feature a low-friction ball screw and nut design. The ball nut on the ball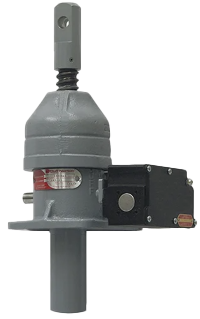 screw jack gearbox is equipped with return tubes for continuous recirculation of alloy steel balls. This results in longer life at load and requires less power to achieve a specified thrust compared to machine screw jacks. Also, due to their design, ball screw jacks move loads and apply force more efficiently than other mechanical actuators. Columbus McKinnon currently has 40 models of Ball Screw Jacks available so there is an option available to meet your unique movement application needs.
Our ball screw jacks feature:
Ability to move loads and apply force more efficiently than machine screw jacks
Allow for faster operation
Feature a longer life under the load with a predictable ball screw and ball nut life
Require less power by reducing screw friction
Permit synchronization of multiple units
Handle full loads in tension or compression
Available in capacities from ½ to 50 tons, upright and inverted translating and rotating configurations, and configured for continuous duty and anti-rotation applications
The Worm is available with double or single shaft extension. A clockwise rotation of this end raises load on all actuator models except for 50-ton ball screw actuator units
Worm gear wear-resistant bronze is accurately hobbed for greater gear contact
Screw Jack Features and Options
Both machine screw jacks and ball screw jacks can be manufactured with a variety of features and options depending on application needs.
Some of these special types of screw jacks include:
Stainless Steel Jacks are fitted with carbon steel load bearings on the top and bottom, allowing loads to move in either direction. These stainless steel jacks can be retrofitted into applications where any non-stainless steel actuators have been used. They also feature a sealed gear cavity to keep water and other containments out for use in harsh environments.


Anti-Backlash Screw Jacks feature backlash control that helps prevent unwanted movement in your load application. Anti-backlash screw jacks have the ability to eliminate play between the screw and the internal nut for when you need very accurate positioning. They are available in standard, optional, and numerical ratios, as well as stainless steel for most capacities.


Why is anti-backlash control important? Even in the best manufacturing processes, clearances between a screw and a mating nut can be found. In applications where loads can be moved in either direction, these types of clearances can be found, causing backlash and unacceptable movement or vibration in the controlled mechanism as the load moves. These movements cause premature wear and reduce the precision of load movement and are commonly found in applications like paper, plastic, film, sheet metal processing, satellite, and other load reversing applications. Screw jacks with anti-backlash control can help avoid these issues.


Powered/Motorized Screw Jacks are jacks that require an external power source to operate. Based on the application, the power source could be an electric motor or a manual hand wheel. For powered applications using an electric motor, the motor can be connected to the actuator via a C-face adapter, right angle gear reducer, or by remotely connecting the motor and actuator worm shaft with a coupling and connecting shaft.


Micro-Miniature Jacks allow for extremely fine and precise adjustment and can move loads up to 1,000 lbs.


Anode Jacks are the heavy-duty version of a standard actuator and are ideal for high-temperature applications, such as aluminum manufacturing and smelting. The worm gears in anode jacks are larger than those found in other screw jacks and are made of wear-resistant bronze with heat-treated alloy steel worms. They also have larger bearings and heavy-duty seals to protect against abrasive alumina dust. Anode jacks also have a large overload capacity to handle side-loading stress caused by thermal expansions and contractions of the frames and are built to take compressive overloads.


Metric Jacks include all the same features and benefits as the standard line of actuators but are designed for applications that must be metric. Therefore, some of their features include load capacities in tonnes, mounting dimensions in millimeters, metric screw diameters, metric fasteners, and metric bolt centers. Metric jacks are commonly found in applications where products are manufactured in the US and shipped to other countries.


Screw Jack Systems are a complete package of all the components you need for your lifting or positioning application. For example, these can be used to interconnect two or more actuators to provide permanent synchronization. You can also pair screw jacks with couplings, pillow blocks, gearboxes and more to meet the specific needs of your application or system layout. You can also add special components, such as bellows boots, to protect the screws from contaminants. Motion control experts, like Columbus McKinnon, are your best resource to help with these more complex systems.
Contact Our Engineering Team For A Free Application Analysis
Featured Screw Jack Blogs and Case Studies